Iowa District Coordinator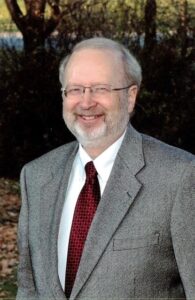 Pastor Stephen Anenson grew up in the Twin Cities where his father was a "home mission" pastor. He stayed in the area to graduate from Golden Valley Lutheran College (LBI), Augsburg College, and Luther Seminary. He served a two point parish in SW Minnesota before becoming the pastor at Immanuel Lutheran in Story City. He served there for 34 years until retiring in 2016. He was called to be part time Iowa District Coordinator in 2018. Stephen is married to Sandy, who served as Chaplain at Bethany Manor in Story City for 28 years. They have two sons, Nathan and Jonathan who are both LCMC pastors in the Des Moines Metro area. They are also delighted to have four grandchildren. Stephen has been on the LCMC Ministry Board, has helped with Certification Interviews for many years and is a Call Committee Coach.
The Call Process
LCMC offers a variety of resources related to the call process for congregations, clergy and seminarians. We encourage you to visit national's website to view them.
Supply Pastors
The Iowa District has many gifted pastors and preachers who are willing to assist you and your congregation from guest preaching, pulpit supply or more. Please take a look at these available pastors and seminarians who are available to serve.